Caffeine Underground, Brooklyn, NY
8-11:30PM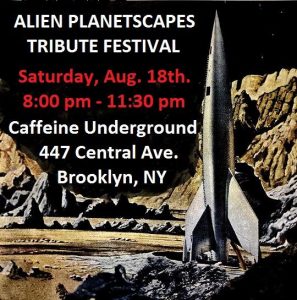 List of confirmed musicians:
DRUMS / PERCUSSION:
Matt Block
Mark McClemens
BASS:
Mark McClemens
Philip Howell
GUITAR:
Ron Anderson
John Potenza
Kevin Mapplebeck
SYNTHESIZER:
Matt Block
Ricardo D'Orlando
There are many unconfirmed
musicians & this list will change.
Please contact me by
Sunday, June 17th.
if you'd like to perform.
Open to AP members or extremely close friends of the band.